Telepgrah street living room referb
Telegraph street garage conversion
Through household renovations and extensions, we build kitchens, install bathrooms and revamp bedrooms
It could be as little as hanging a door or as big as extending your home, every project we take on is managed with the highest levels of quality and craftsmanship.
Also offering a bespoke joinery service, we can turn those tricky areas into something special, creating a well built space for all to enjoy.
What our customers say...
House Renovation
When I needed some work done in my house, I was one of those clients that did not know what she needed.
I knew the end result I wanted to achieve and was open to expert suggestions. I also had a deadline to respect as new tenants were moving in.
I was looking for a builder with listening skills, expertise, workmanship and quick action, so I naturally turned to Ashley Prosser from Prosser Carpentry & Building.

- House Renovation
Blocked drain
This was not an easy job, it was underground and no-one knew what we were going to uncover. Ashley quoted a price for the work and then corrected the problem on a Saturday morning. I am very pleased with the work, as is my husband, as he no longer has to 'clear' the situation again!
Ashley also explained why the problem has arisen so we understood why this problem had occurred.

- Drain Problem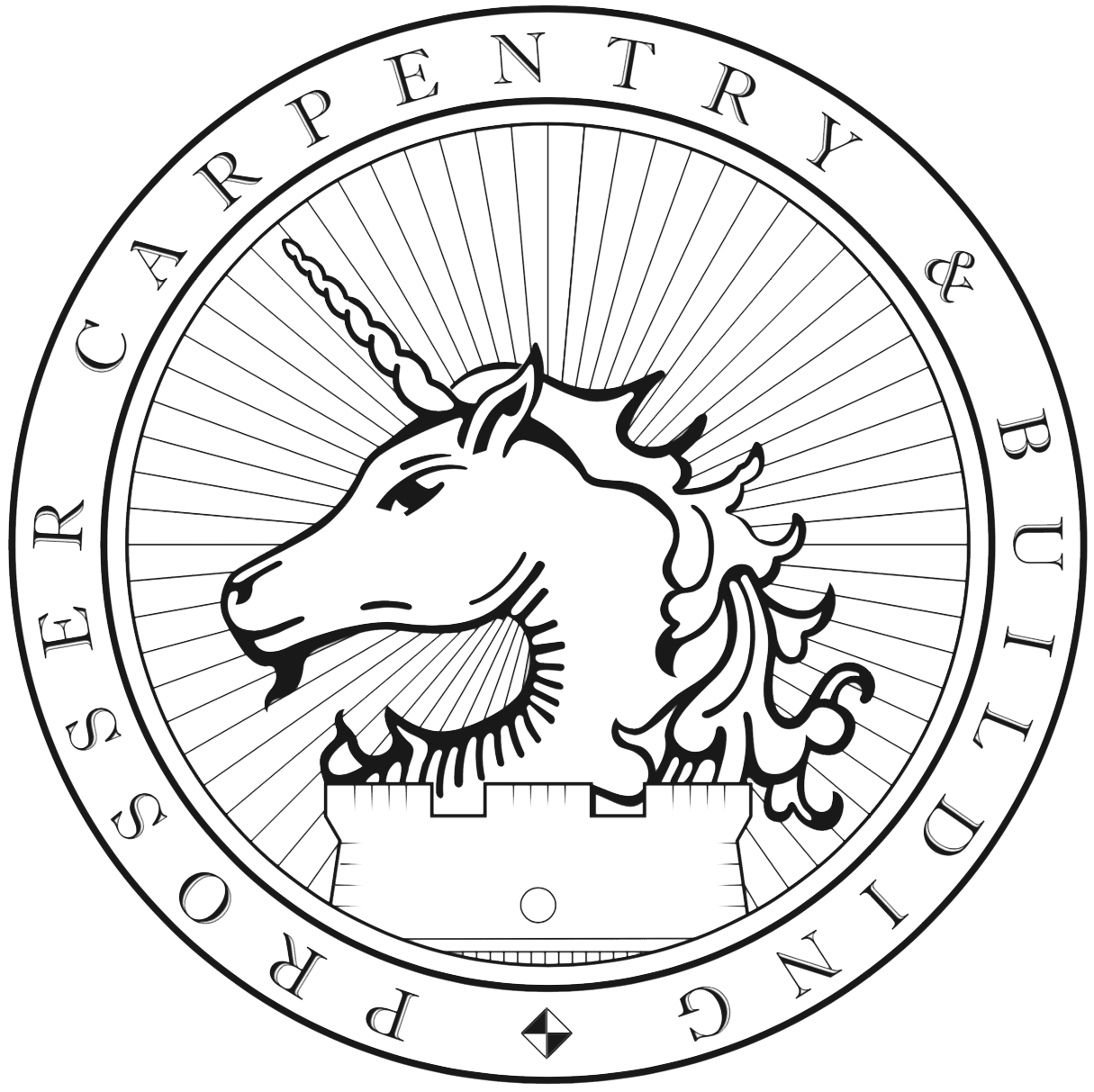 Bespoke joinery
I approached Ashley to ask if his company would do some carpentry work in my little cottage. I asked if Ashley could fit hardwood beams to my ceiling build and fit a beautiful sideboard and bookshelves. I am so pleased with the craftsmanship of the team, who were very polite and considerate.
I have no hesitation in recommending Ashley and his team to anyone who value excellent quality and superb service.

- Bespoke Joinery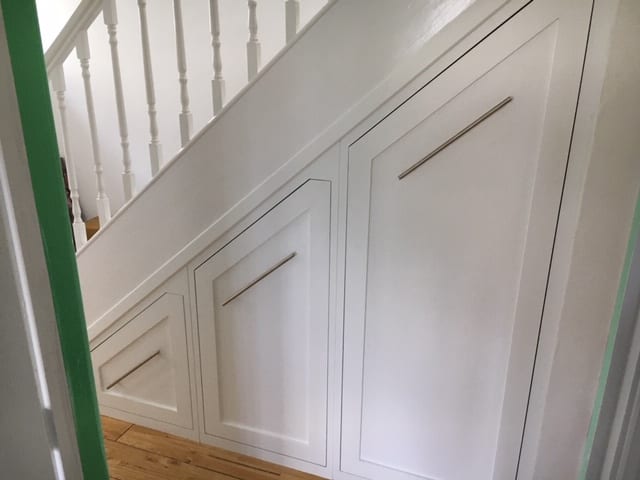 Barn Annex Renovation
There was quite a lot of alternation work and Ashley had to carry out different tasks, ranging from carpentry, joinery, building works and plastering. Ashley and his men were very accommodating to other trades and will do anything to help you out. Ashley is well organised and his work is of top quality. Ashley is very polite to the clients and explains to them how he is going to do the work. I intend to use Ashley on as many jobs that I get which involved building and carpentry works.

- Barn annex renovation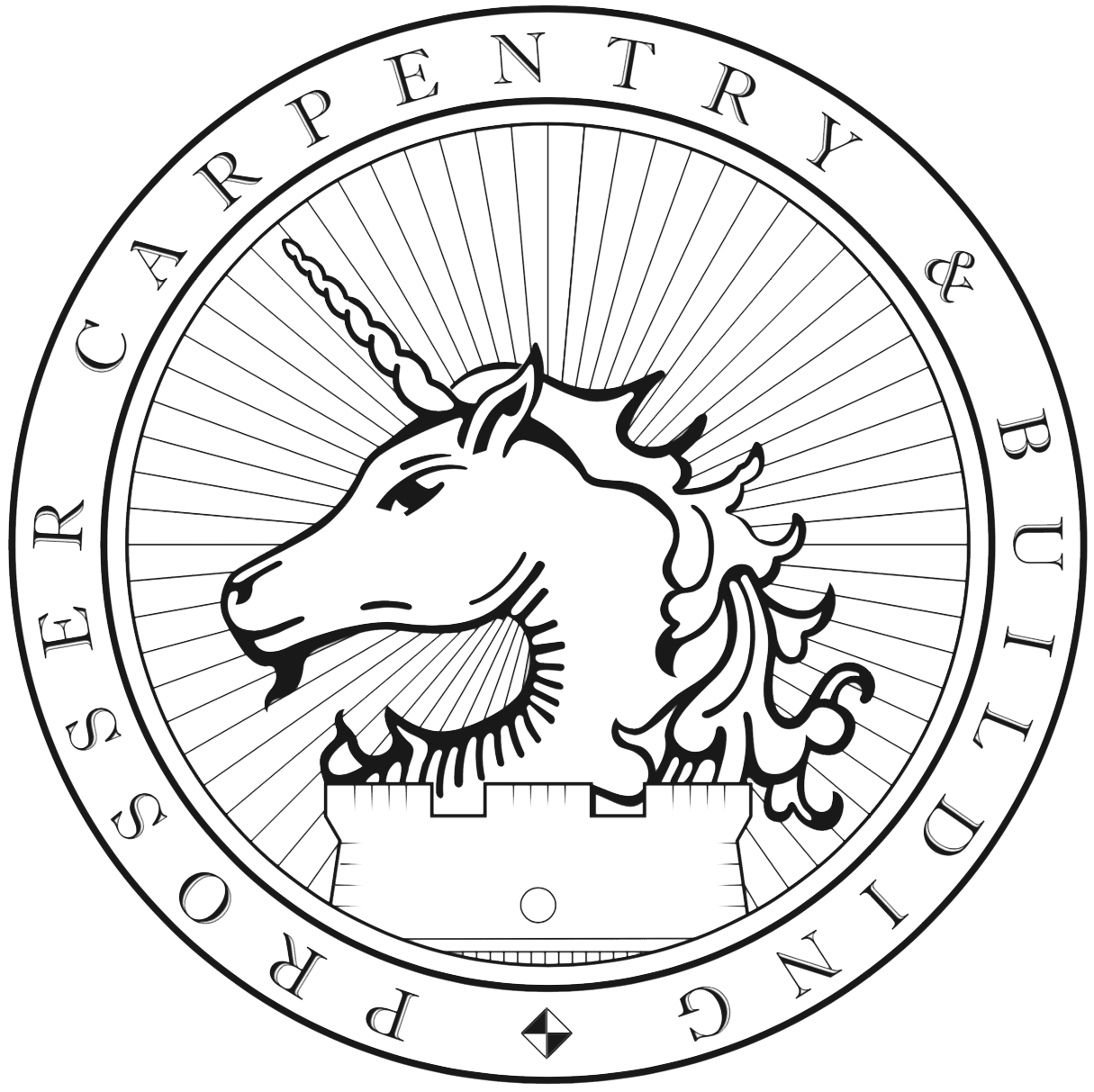 New Bathroom Floor
From our very first contact with Ashley, I was taken aback by this very astute young professional. His whole demeanour exudes professionalism and his portfolio of completed work shows his competency, craftsmanship and attention to detail. The whole process from quote, to completion, was customer focused. The craftsmanship of the work completed is of the highest standard
Prosser Carpentry & Building Ltd are consummate professionals.

- New bathroom floor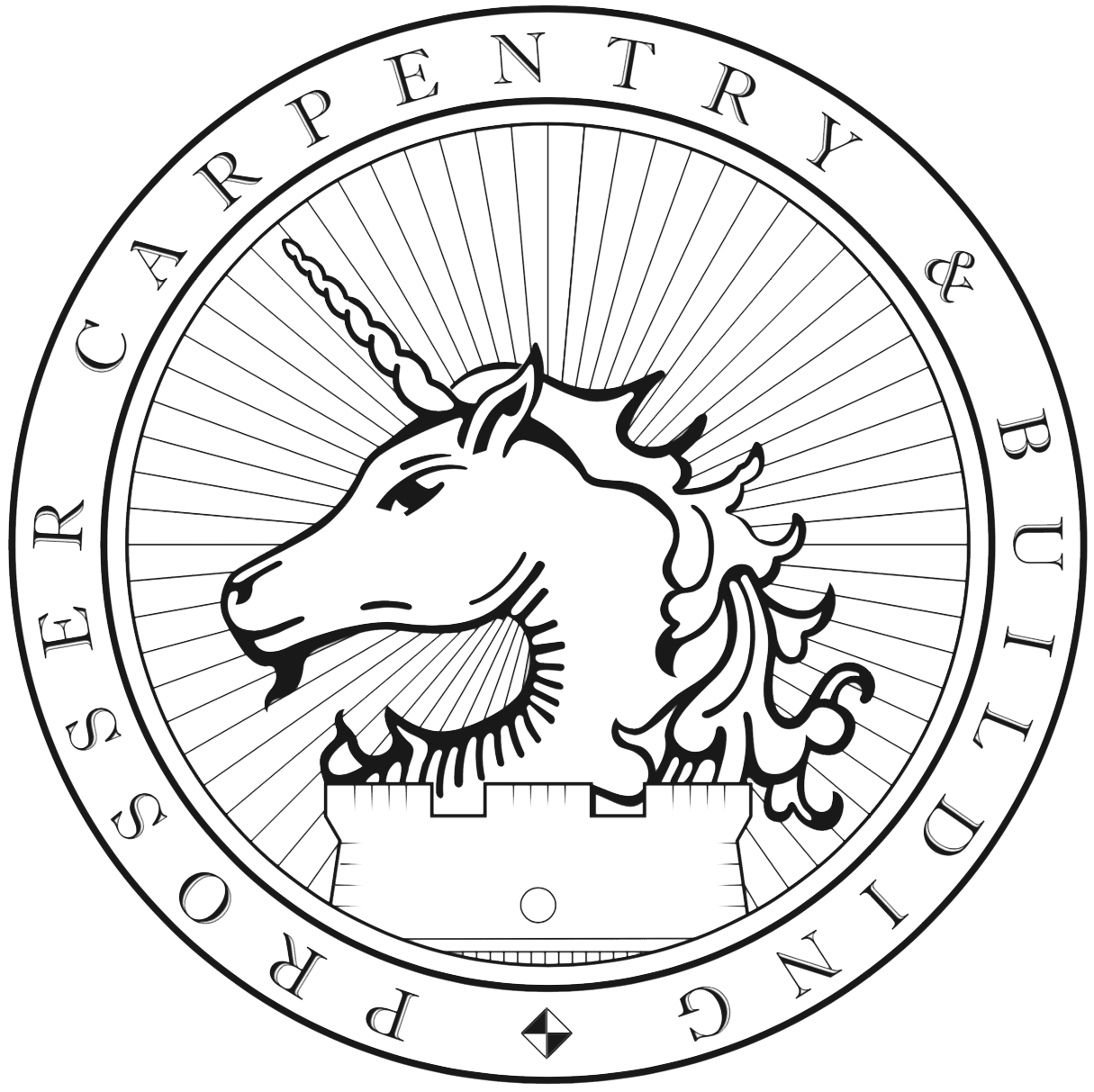 House Renovation
When I needed some work done in my house, I was one of those clients that did not know what she needed.
I knew the end result I wanted to achieve and was open to expert suggestions. I also had a deadline to respect as new tenants were moving in.
I was looking for a builder with listening skills, expertise, workmanship and quick action, so I naturally turned to Ashley Prosser from Prosser Carpentry & Building.

- House Renovation
Blocked drain
This was not an easy job, it was underground and no-one knew what we were going to uncover. Ashley quoted a price for the work and then corrected the problem on a Saturday morning. I am very pleased with the work, as is my husband, as he no longer has to 'clear' the situation again!
Ashley also explained why the problem has arisen so we understood why this problem had occurred.

- Drain Problem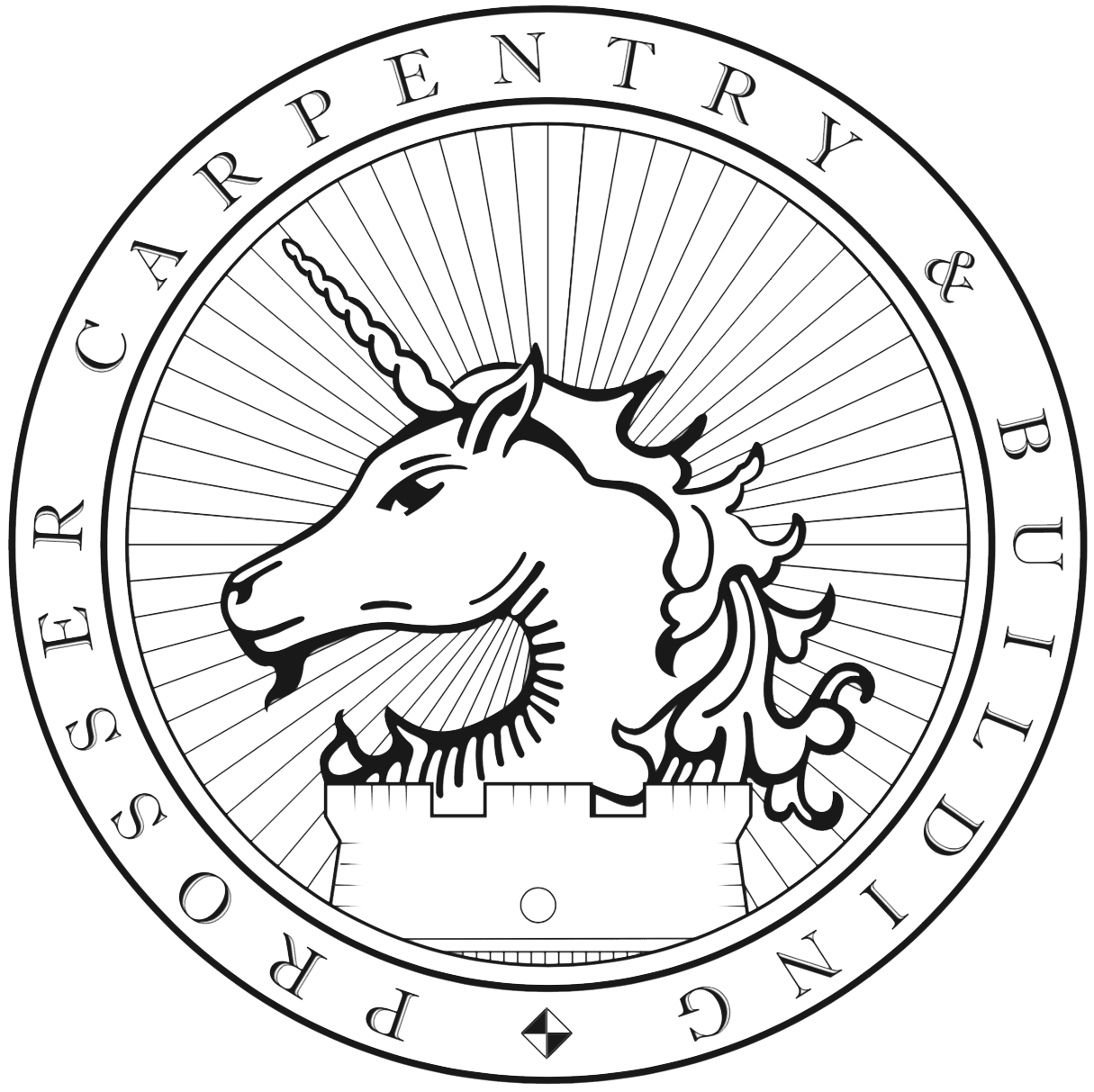 Bespoke joinery
I approached Ashley to ask if his company would do some carpentry work in my little cottage. I asked if Ashley could fit hardwood beams to my ceiling build and fit a beautiful sideboard and bookshelves. I am so pleased with the craftsmanship of the team, who were very polite and considerate.
I have no hesitation in recommending Ashley and his team to anyone who value excellent quality and superb service.

- Bespoke Joinery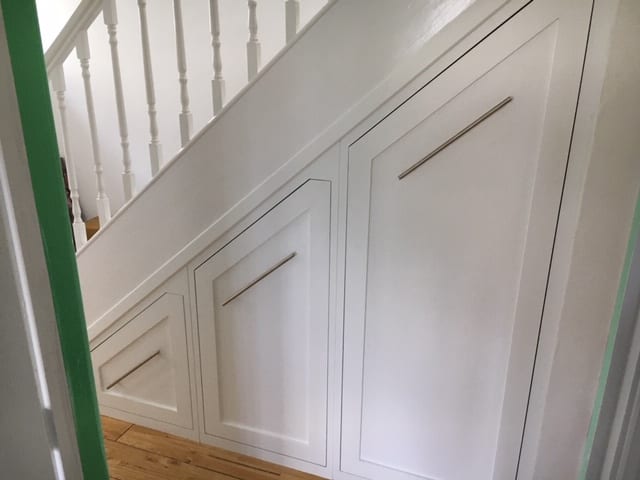 Barn Annex Renovation
There was quite a lot of alternation work and Ashley had to carry out different tasks, ranging from carpentry, joinery, building works and plastering. Ashley and his men were very accommodating to other trades and will do anything to help you out. Ashley is well organised and his work is of top quality. Ashley is very polite to the clients and explains to them how he is going to do the work. I intend to use Ashley on as many jobs that I get which involved building and carpentry works.

- Barn annex renovation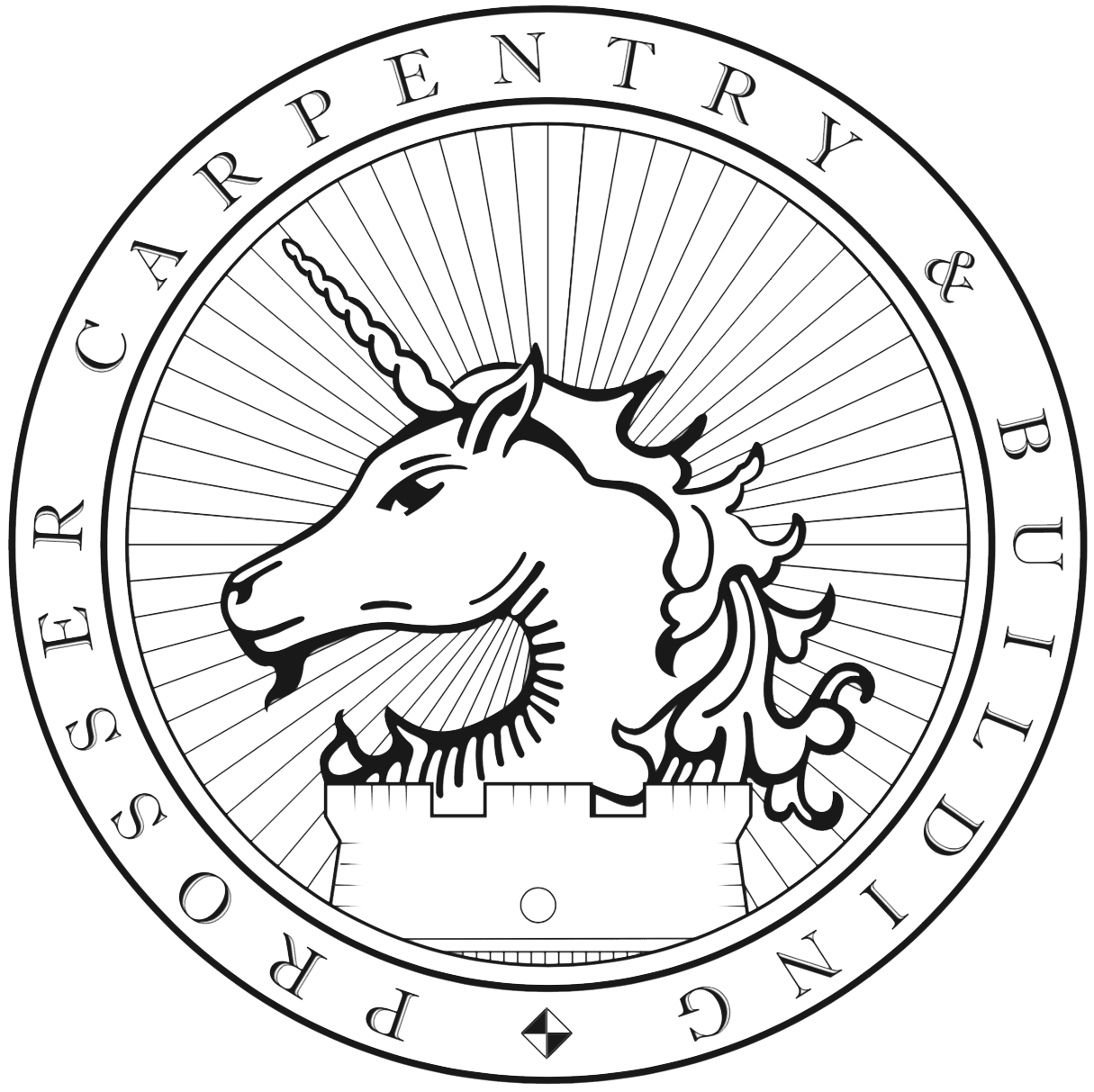 New Bathroom Floor
From our very first contact with Ashley, I was taken aback by this very astute young professional. His whole demeanour exudes professionalism and his portfolio of completed work shows his competency, craftsmanship and attention to detail. The whole process from quote, to completion, was customer focused. The craftsmanship of the work completed is of the highest standard
Prosser Carpentry & Building Ltd are consummate professionals.

- New bathroom floor